Updating your credit card information is easy, peezy, lemon, squeezy!

As a donor, it is very important to us that you have full control of editing your recurring donation information, which is why we have made this possible directly within your donor profile. Below are steps on how to edit your recurring donation.

1. Login to your donor profile
Use the sign-in link or login to your account link to login to your member profile.

If you do not remember setting this up, not to worry, this was created for you automatically the first time you donated or created a fundraising page through our "Create a Fundraising page". If you do not remember your password, simply click Forgot Password? at the login screen here: lovetotherescue.org.



2. Edit recurring donation
Once you have access to your donor profile, scroll to the bottom of the My Profile tab. Here you will see your active recurring donations listed. If you are looking to edit your recurring donation, click Edit and enter in the new billing information for your recurring profile. If you are looking to update your credit card information you will need to re-enter all of your credit card information as we do not store credit cards. Once this is completed, the changes will take effect on the next scheduled billing date of your transaction.
Please note: For security reasons we DO NOT store credit card information, so all credit card information will need to be re-entered if that is what you are looking to change as well.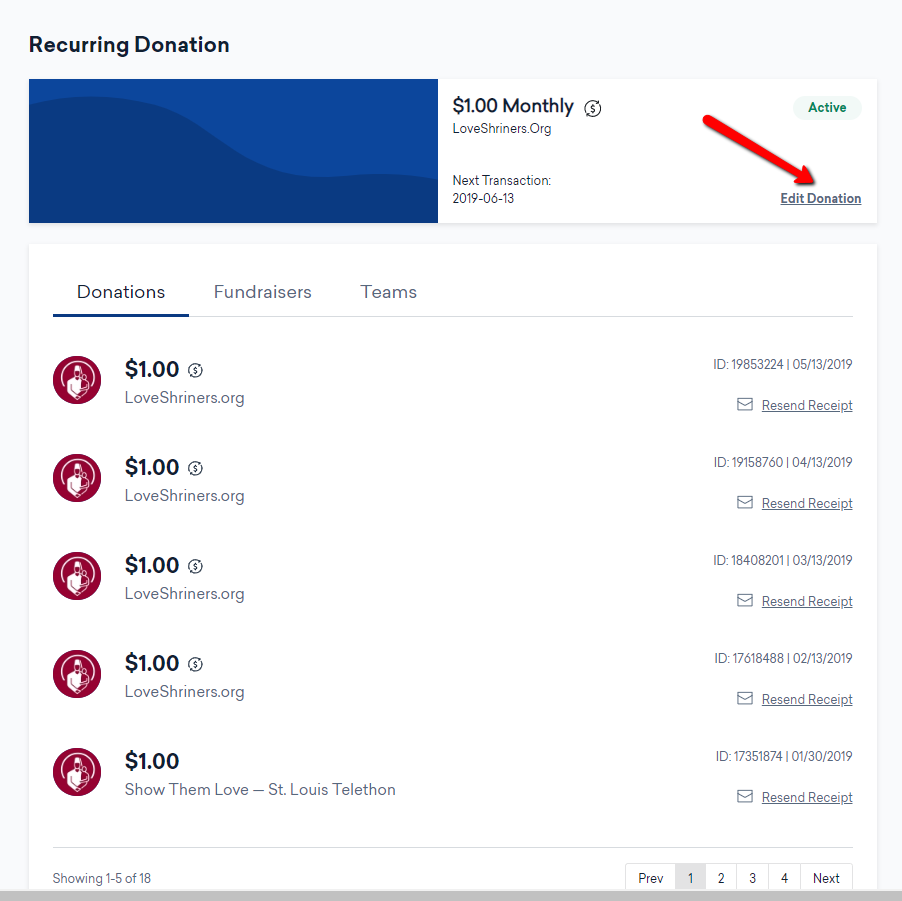 If you have any questions please reach out to our support team here.