No problem! We've got you covered.

Please follow the detailed steps below. If you continue to have issues please submit a request so our technical support team can resolve the issue for you.




1. Navigate to the donor login screen and select Forget Password?


2. Enter in your email address and select send
Enter the email you used to create your fundraising page or make a donation and click Send. You will be sent an email that includes a password reset link.




3. Go to your email to activate the reset link
The reset password link will be sent in an email titled 'Reset Your Password". If you don't see the email in your inbox almost immediately after you requested the password, make sure you check your spam folder or promotions folder (Gmail), you can also search for the subject line, Reset Your Password. Depending on the organization you're affiliated with, will determine the reply to email address.

On the next screen, you will be asked to create a new password for your member account. The password must contain each of the following:
- 8 characters
- 1 letter
- 1 number
- 1 special character
Note: For security reasons, you are unable to use the same password that has been used previously.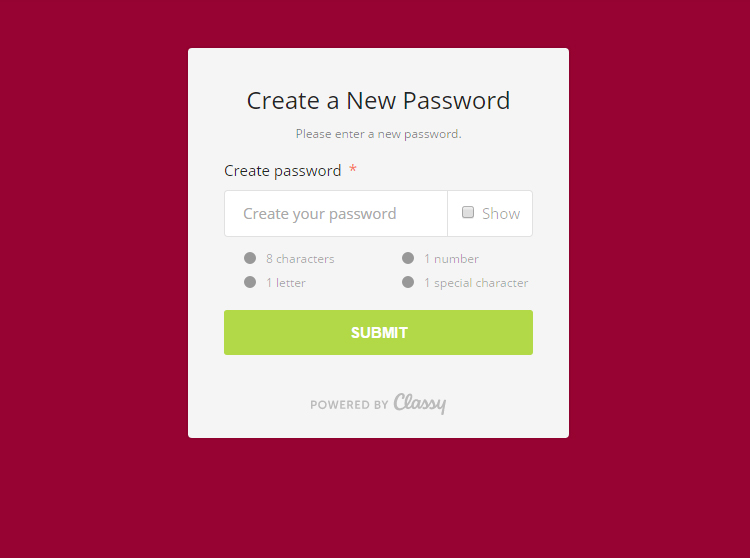 Once your password is reset, you will be automatically logged in to your member account. Please be sure to use your access code soon after receiving it as it does expire and a new one will need to be regenerated.
For questions about resetting your password please reach out to our support team here